Contemporary
Electrically Opening Rooflights
We include insulated upstands with our opening skylights. Our unique design allows the motor to be installed within the cavity, rather than having to add a separate frame for the motor. The end result is a sleek, contemporary low profile system.
Unique Design
No Visible Frame Internally
Opening Rooflights


Automation At Its Best
Energy Effiency
We pride ourselves in providing fully tested, certified, thermal efficient rooflights. Our ECO system is available either as a double or triple glazed opening skylight our windows boasts a fantastic system 'U value', providing minimal heat loss with U Values as low as 0.65 W/m2K. Don't just take our word for it; we have the full certification to verify our market leading specifications.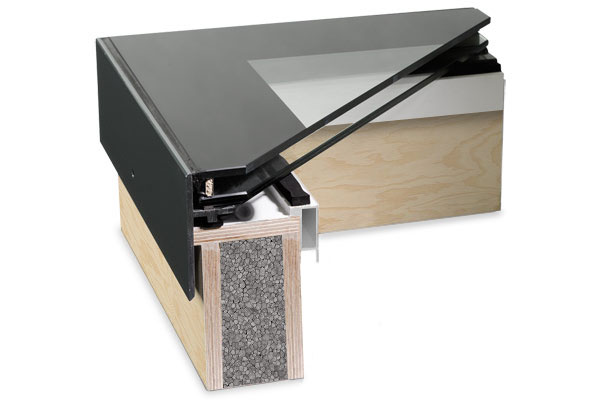 Safety

Glass as Standard
In order to ensure ultimate peace of mind, we use a laminated glass pane in all our double and triple glazed units as standard. Designed to hold together when broken, laminated glass provides better security and offers a safer solution than its toughened alternative, which shatters into fragments when broken.
For more information on the benefits of market leading glass specification, read our latest blog post.
Upstands Provide the Perfect Fit
All of our Opening ECO rooflights include an insulated upstand as standard. This not only ensures your rooflights fit perfectly but guarantees air and water tightness. Constructed in high-quality timber that comes pre-insulated as standard, all our upstands are engineered directly in house, meaning you're guaranteed a perfect fit.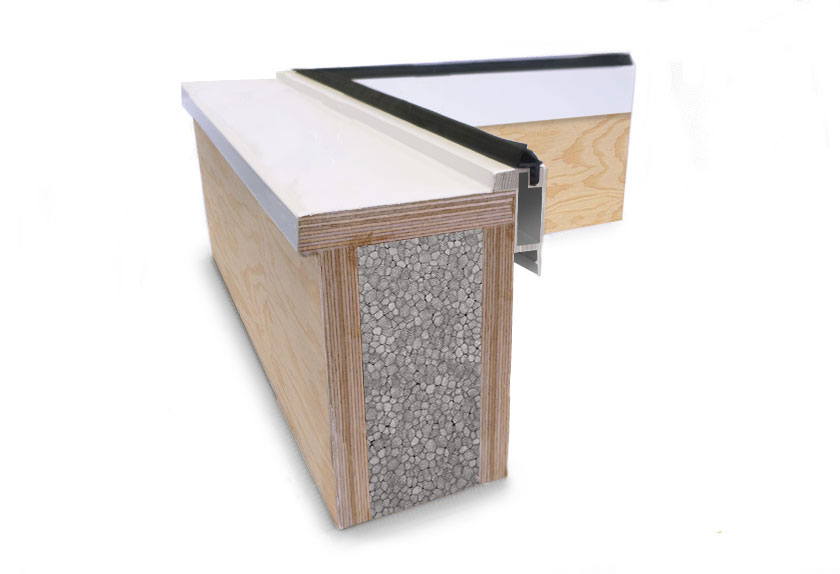 98% of clients would
Recommend EOS Rooflights
Bespoke Sizes
Can't find a stock size that suits? Why not request a bespoke made to measure rooflight. Each unit includes our insulated upstand as standard for exceptional performance, temporary lead times are 8 – 10 weeks (due to supply chain issues) from order of rooflights
If you would like a quote please fill out our online form below.
(Your details will not be shared with any third party)
Product
Evolution

– Generation B

Following the acquisition of Vitral (by Velux Commercial), each element of the ECO range has been placed under the microscope. As one of the top performing systems on the market, a major overhaul was never required however a little fine tuning was recommended. Generation B, benefits from a higher performing insulated core and a slim-line timber frame to give a more streamlined internal appearance.
Discreet Design
With the actuator located within our units' insulated upstands, our rooflights open at the simple touch of button, providing a link between your home and the outdoors like never before.
Opens at the

touch

of a button
Our electrically hinged rooflights include a switch as standard. A maximum of 2 rooflights can be operated simultaneously, with additional temperature and rain sensors available as optional extras. Please ask us for more information.
Low Profile Framing
Water pooling looks unsightly and can cause issues in roof lights, especially with units that open. Luckily EOS has the solution. All our powder coated external frames finish flush with the glass, ensuring that water slides off effortlessly, leaving your roof light looking its best.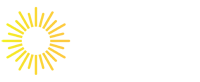 The Light Studio
A dynamic video, personalised to you and your home, showing you how the natural sunlight will pass through your room throughout the day with your new EOS rooflight in place.
(Pretty clever, even if we say do say so ourselves)
Would You Like To Find Out More?
If you would like further information about EOS, our products and how we can help, why not request a brochure?
Please fill out our form and one of our team will pop a copy in the post for you. Your details will not be shared with any third party