2023 Interior trends: inspiring home decor looks
From waves of sea green to sustainable flooring, we've pulled together the seven 2023 interior trends and inspiring home decor looks we've seen emerging in 2022 which look set to take over in 2023. 
From the colours we've seen interior designers introducing through to the schemes architects are busy specifying, these are the interior trends you need to know about.
If you're busy creating moodboards and refining your ideas to refresh, rework or extend your space, we've got you covered.
"We have the unique position of working with interior designers, architects and consumers and have seen some clear trends appearing for 2023"
Not surprising we've got the insider eye this year, more than most: "Biophilic design is an overarching influence with clients combining light, nature and sustainable elements" comments Elliot Higgins, EOS Rooflights Creative Director.
Before we give too much away, let's dive into the interior trend detail.
Internal Louvres
Rooflights and skylights are an obvious route to choose to flood a rear extension with natural light. Structural louvres are created using exposed joists and create a louvre effect in front of the rooflights. These add architectural interest and combat overheating without the need for tinted glass.
By deflecting direct light, internal louvres create a soft ambient light and remove excessive brightness. The ambient natural light is perfect for garden rooms; houseplants and snoozing pets appreciate the consistent temperature.
Open Plan Living With a Twist
Open plan living continues to be popular, particularly with rear extensions combining dining and kitchen areas. The twist is the increase in cosy nooks to compartmentalise part of the space in new extension schemes. 
"Using different types of rooflights for the open space and nooks increase light whilst the rooflights serve a specific task. A feature glass rooflight lantern over the dining table and motorised slimline rooflights in the nook keep the temperature consistent and provide airflow – especially useful if it's a TV snug for teens!"  Chris Higgins, EOS Rooflights, Techniical Director 
You'll see more split-level living in 2023. Double height extensions are going up a level with the addition of mini libraries, artists studios and office space, whilst still feeling connected to light and airy open plan living.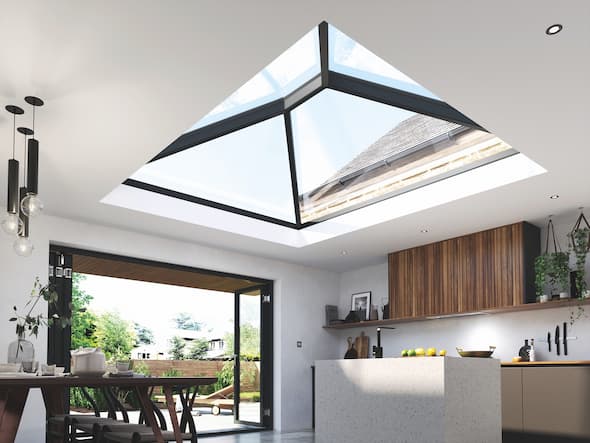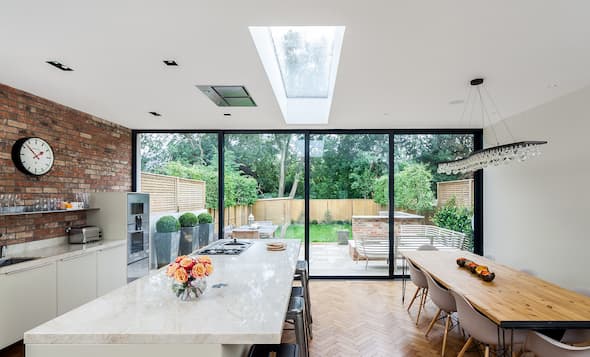 Zoned Living Space
Another sign homeowners are tweaking their multipurpose living is the introduction of separating living and kitchen space. "We've seen Victorian property owners extending out to the side to create kitchen/ dining areas and closing off their living room space", states Chris Higgins.
All white kitchens are great in the smaller footprint of a terrace property as they maximise light by reflecting it off the surfaces. Using self opening rooflights on a side return contributes to creating a light and airy feel and make a small space feel bigger by drawing the outside in. When time at home requires a roomier, lighter, brighter feel, this combination works well. 
Will all white kitchens last past 2023? Our prediction is that 2024 will see a trend towards pops of colour and texture, to give contrast and contrast, so they feel less clinical and reflect the lived-in home decor colours that will trend in 2023.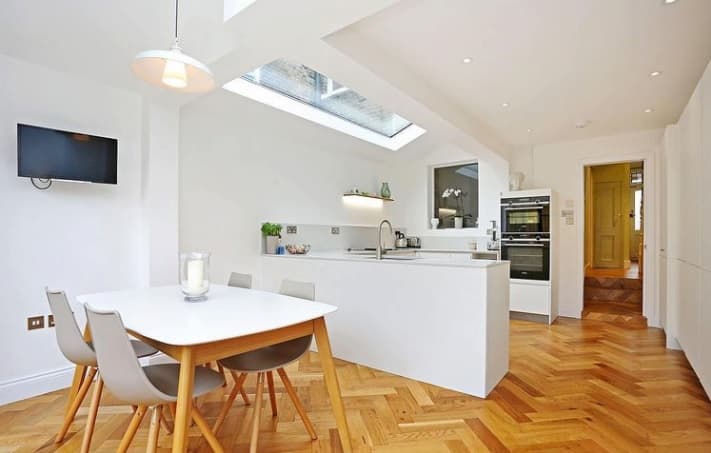 Neutral and Natural Palettes
We're not talking magnolia, think warm welcoming neutral and natural palettes, that incorporate pattern and texture for walls, furniture and paint.
Nature is the inspiration we're seeing at EOS. Sunset inspired hues, mellow warm tones. Dulux have named their colour of 2023 Wild Wonder, whilst the interior trend for paprika tones is here to stay in 2023.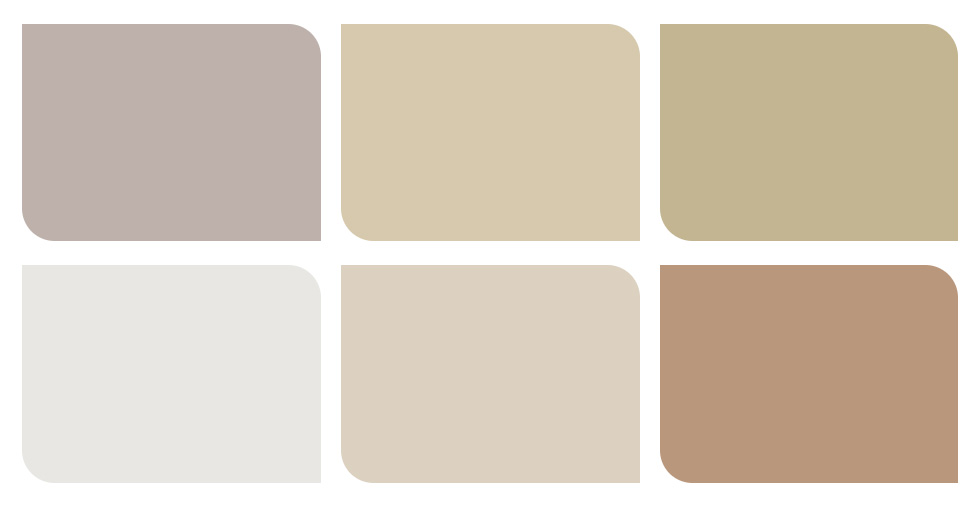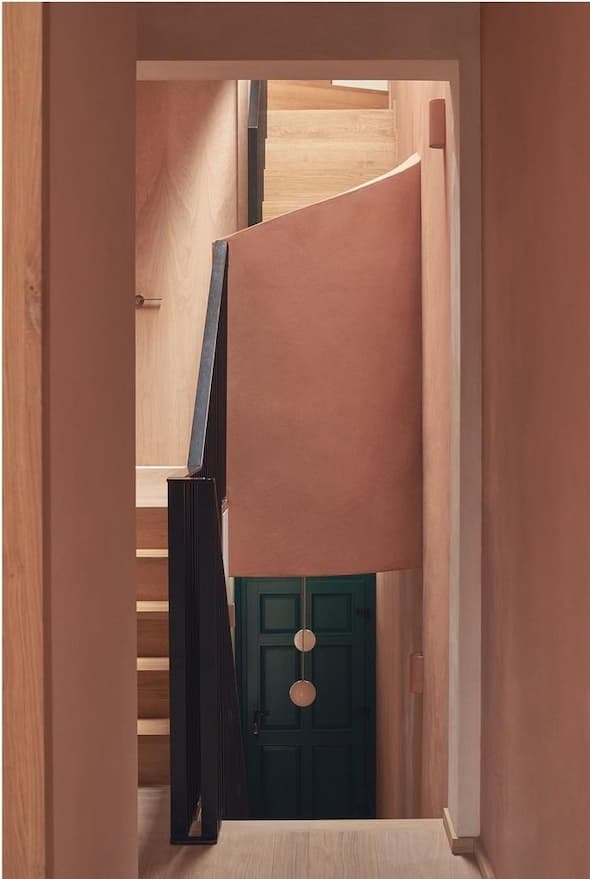 Vibrant Shades of Nature
For those who live for a pop of colour, you'll love one of the hottest interior trends for 2023 and green plays well into the biophilic trend. Waves of sea green and tropical turquoise for opulent and rich colours. Succumb to the allure of inky blues or for a cooler feel, mineral blues are perfect for clean and breezy shower rooms. Restful botanical greens combined with texture and shimmer work well with brass or gold to give a luxe feel.
Not sure if you're ready for a wall of Bahamian inspired blue-green? Look out for blue-green accessories to give you a pop of colour instead.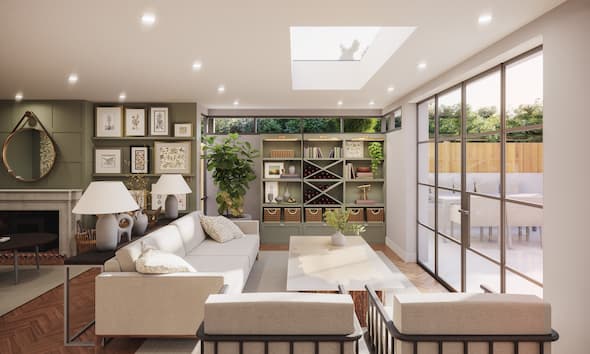 Texture and Materials
Textured plasters and chalky paints are appearing in home decor schemes with a focus on bringing the outside in. "Marble and stone work very well together and incredibly forgiving in busy households", says Chris, "Light coming through a rooflight bounces off of soft neutral tones like creams and beiges really well".
Need a bit more colour? You'll be pleased to know the trend for reclaimed, vintage-inspired tiles is still going strong. Heritage and Mediterranean-inspired tiles add colour and personality to a space.
Another resurging material is cork. It combines thermal efficiency, works with the warmer, golden tones, is a natural product and has its own set of eco-creds as it is sustainable and easy to source. "Cork works particularly well with rooflights as it doesn't get hot but you enjoy the benefit of the heat it retains later on in the day", says Elliot.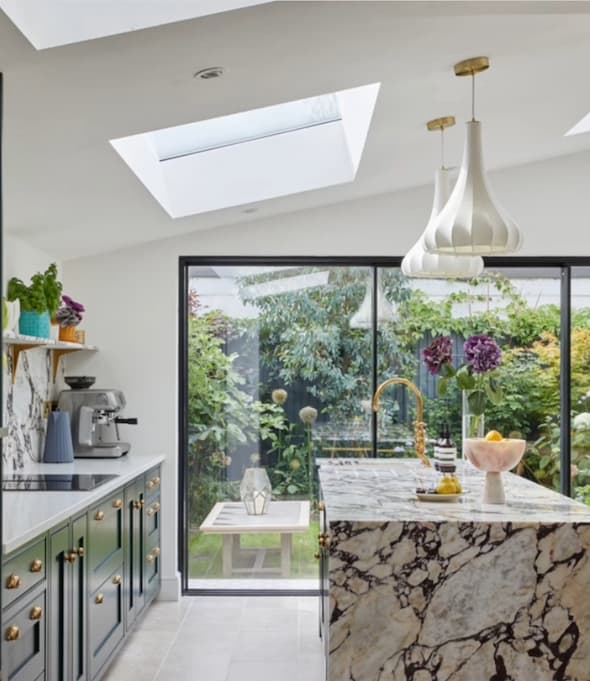 Sustainable Living
From colours, textures to eco-friendly home decor materials, chic and sustainable is a key trend. Expect to see even more DIY home upcycling projects appearing on your favourite interior influencer social channels with a 'reduce, reuse, recycling' attitude. Beautiful second-hand furniture from flea marketing and antique shops and hand-painted pieces also give an eclectic, personalised feel to homes.
Natural rattan is also making a comeback either reclaimed or new using sustainably sourced materials. Rattan is perfect for a garden room – you've probably spotted it in a few of the images on social media!
The interest by consumers in companies who give unwanted materials that would historically end up in landfill but are given a new lease of life has increased. 
Evaluating the thermal efficiency of your rooflight is only one part of the process, you will need to consider the efficiency of your upstand too. "The Upstand Company makes rooflight upstands from materials normally considered waste in the building trade", comments Chris Higgins.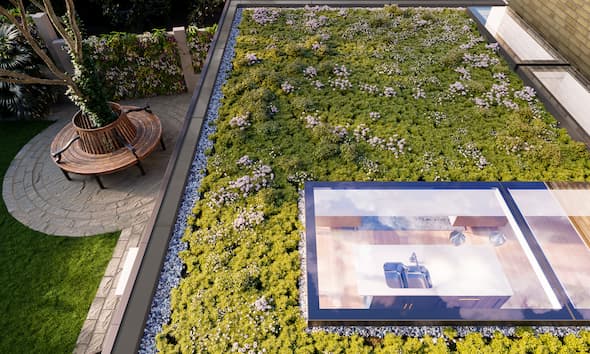 Summary
Elliot thinks the trends for sustainable and biophilic inspired interior trends will continue to grow in 2023. "We are constantly reviewing how we can make our ranges more thermally efficient and sustainably made because it is what customers want.
Customers also appreciate the benefits of nature on mood and health and want to have access to the outdoors as much as possible. We are seeing customers maximising the areas they can glaze eco-efficiently to achieve this".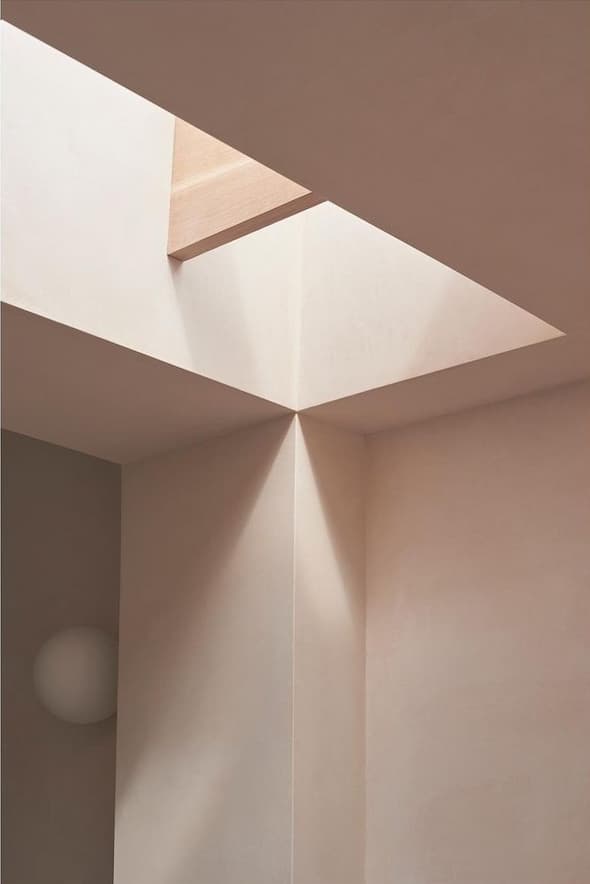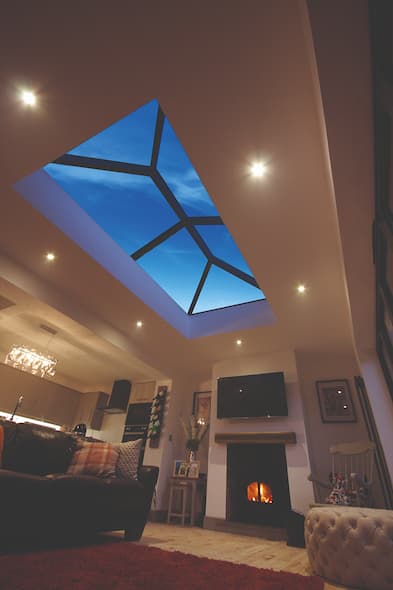 Contact our team
If you have any questions, would like a bespoke price or want to enquire about our installation service. Give us a call or drop an email:

0208 462 3557

[email protected]