Why maximising natural light is good for us when working from home
The Coronavirus pandemic made a big impact the way we work with so many packing up their workplace stations and setting up at home.
There are many whose kitchen-diner or spare bedroom now also serves as the workplace, and it seems a great many want it to stay that way too. According to a survey, 90% of people would prefer to work from home for at least part of the week.*
The good news is that working from home means we get more of a choice when it comes to our surroundings. (If you've ever worked in an office with small, or even no windows, you'll already know what a motivation-killer it is.)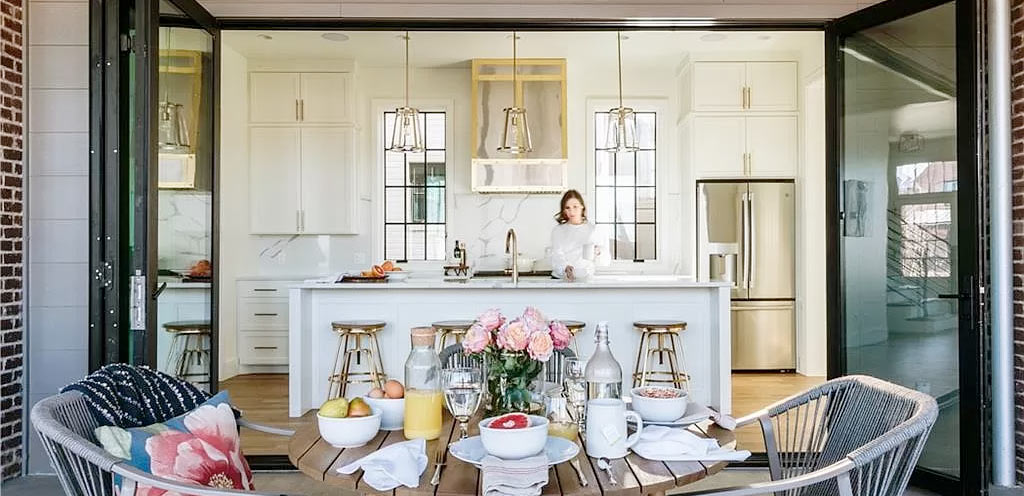 Here's why getting natural light is important when working from home:
It boosts our concentration and productivity;
It improves our mood and overall wellbeing;
It helps us get a good night's sleep, which is so important for the grey matter;
In winter, getting more natural light can help combat Seasonal Affective Disorder (SAD) too, making it easier to motivate ourselves, especially when our teammates aren't around.
You can read more on the benefits of natural daylight in your home here.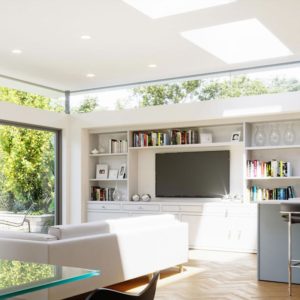 Rooflights can help to create a home office space with lots of light – even if it seems tricky…
Our Fixed (flat) rooflights are our most popular choice and Opening skylights will also provide a bolt of fresh air to keep you feeling energised while working, but here are some alternative options which can also solve some obstacles when it comes to creating that ideal work from home space.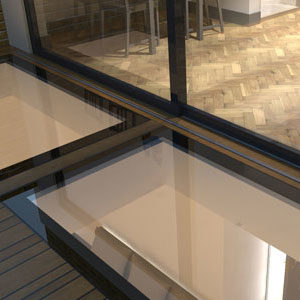 We've had lots of London clients who have to get clever with their use of space. Walk-on rooflights are an amazing way to add style and turn a light-limited basement into a brighter living space.
North-facing kitchen-diner
If you want to go big to get as much light in as you can, Modular rooflights are a great option. They allow you to combine a limitless number of fixed and / or opening rooflights together in a single space.
If you're looking to increase the sense of height and space, rather than working in a snug spot, then our frameless roof Lanterns are a perfect choice.
If you want to chat in more detail with a member of the EOS team about our product portfolio, we'd be happy to help –
[email protected]
, 0203 733 5139
 *Tech PR and marketing agency, Eskenzi, surveyed UK worker in May 2020 and found that 9 out of 10 office workers would like to work from home at least once a week.