What to consider before meeting with your architect
You're about to embark on the planning of a new extension or renovation of your home. You've checked all the credentials of your chosen architect and have a meeting set up – things are underway!
If you aren't quite sure what you should prepare before you meet with your architect, we have some pointers for you.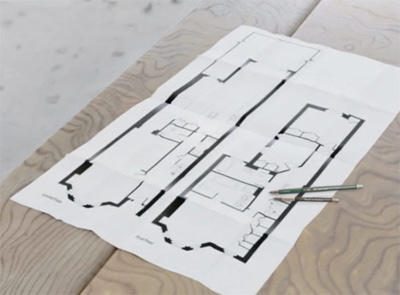 To begin, have a simple brief in mind (better still, write it down) – if all you do is prepare a sentence or two which sums up what you want to achieve, you're already on to a good start.
Don't forget the background – Where are you now? – make sure your architect is clear on the starting point and what's not currently working for you. Have your existing floor plans at the ready to use when talking this through.
Don't be shy about budget – your architect can only make the best recommendations with the full picture. Share your overall total budget for your project.
Consider what you want with your lifestyle in mind – our homes can really define how we live, so it's really important to consider what you want your home to 'do' for you.
How do you envisage enjoying the space, with whom and when?
This is where you need to consider things like natural light too – do you want to be able to enjoy an early morning coffee with the morning's rays or are you one to soak up the remnants of the day's light later on? See more below on light specifically.
Be clear on the must and must-not, the likes and dislikes – and give visual examples – it's really important to know what you really have your heart set on and what would count as a disaster. Research and use images to show your architect exactly what you do and don't want, so things don't get lost in translation.
What about when it comes to light?
Understand where natural light falls across your home and garden – then use your existing floor plans and this knowledge when talking through potential options with your architect.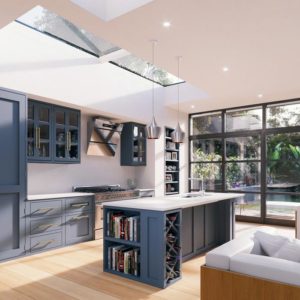 Lifestyle goals – We touched on this above – how do you want to spend your time in your new living space?If this is a kitchen dining extension, which will act as a hub of the home and a space for entertaining, then you will want to let in as much natural light in as possible to keep the space bright and full of energy. For extra-large spaces, our Modular rooflights are a great option and can include opening roof windows for added ventilation.
Do a little research into any 'must-haves' – As you're pouring over Pinterest and diving into Home & Garden to pick out examples of what you do and don't like, it's well worth doing a little more digging to understand the pros and cons if you have set your heart on something you've seen.For example, if you're looking to become more eco-friendly, have you checked general thermal efficiency ratings of rooflights or bi-fold doors you really want? (Granted, it might not be the most interesting part of planning and design, but a little swotting up can save you time and ultimately, money.)
Don't be afraid to ask for less 'traditional' ideas – Internal glazing – love it! Wrap-around, floor-to-ceiling window – amazing! If it won't work, then your architect can soon tell you but don't be coy about pushing for something a little different to bring in that extra natural light.