W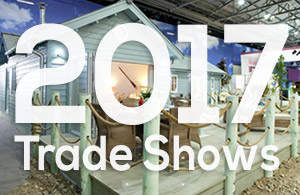 ith an ever increasing number of trade shows covering all of aspects of construction the simple guide shows your when, where and what the major shows are.
For the homeowner a trade show can be a great ways to see the absolute cutting edge products, get some amazing bargains or just get a wealth of inspiration. If you are in the trade then its a place to make important contacts, keep your knowledge keen or find that next product that will elevate your business. Who ever you are trade shows are a must.
To help you decide the best exhibition to visit, we have put together a list of the top trade exhibitions to add to your calendar in 2017.

Ecobuild
7th – 9th March 2017. ExCeL London.
Ecobuild is the UK's largest and number one event for specifiers across the built environment. No other UK event attracts 33,319 high calibre, senior level decision makers and influencers from architects and developers to local government and major infrastructure clients.
This year the event theme is Regeneration. Ecobuild 2017 will be regenerated into an immersive city – complete with main street, distinct destinations and special feature attractions. Central to the experience will be Regeneration Drive, a boulevard running through the middle of Ecobuild, linking different aspects of the exhibition and enabling you to experience the very best examples of innovation and creativity from across the built environment.
The ecobuid is great for you if you are in the trade looking for the products of tomorrow. Suited more towards commercial construction.
For more information or to register click here.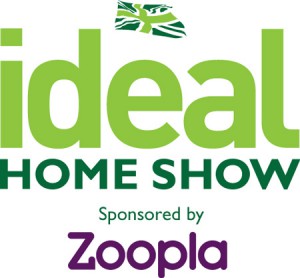 Ideal Home Show
24th March – 4th April 2017. Olympia, London.
The ideal home show has everything you would want to make your house the home of your dreams. From kitchens and bathrooms, to bedrooms and basements, fixtures and fittings to fine food, gardens and the latest high tech gadgets, to fashion beauty and gifts, you'll find it all under one roof at this award-winning show.
If you are a home owner who wants the best. This is the show for you. For ticket prices and information, visit www.idealhomeshow.co.uk

Grand Designs Live
3rd – 11th May 2017. ExCeL Centre.

The show offered visitors a unique opportunity to see all the latest trends for the home as well as many products never seen before. Based on the Channel 4 TV series, and presented by design guru Kevin McCloud, the event was packed with over 500 exhibitors, across seven different sections where ideas and inspiration were taken away.
Homeowners, Architects, Trade, you will find everyone is catered for.

Decorex International
17st – 20th September 2017. Syon Park, Brentford.
Decorex International will be returning in September this year with a number of detailed seminars from leading landscape architects and designers as well as fantastic exhibitions from some of the top lifestyle brands.
If you are interested in attending, get in touch with the event co-ordinators for more information and to register your interest at www.decorex.com
We hope to see you at the shows we are confirmed to attend. We will keep you up to date with any further appearances throughout the year.
If you are after any expert advice contact our friendly staff at EOS Rooflights.