BLOG – How to bring more light into your home
Bringing more light into our homes can do a lot to create a more open, sociable space that we want to spend lots of time in.
By introducing more light, we can increase the sense of space, as well as boosting our wellbeing and mood through the benefits of added natural light.
As well as rooflights (of course), we've put together some quick-fix ideas along with bigger jobs to explore in order to bring more light into your home.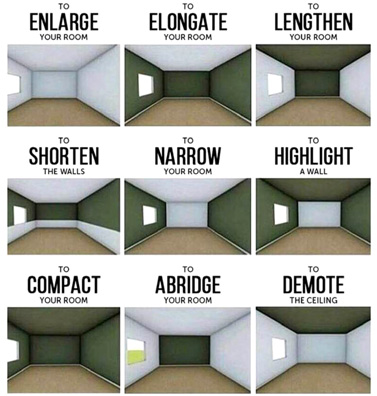 Pin-point dark and light spots – start off by doing a quick 'assessment' of your home during the hour or two from before sunset to dusk. Where are the darkest areas of the room – Is there room to add a feature lamp? What are the lightest – Can you add something reflective? It could be a mirror coffee table or something smaller, like this this Empire Vase from Fishpools Enhance and balance what nature is already giving you to play with.

Mirrors – talking of reflection… mirrors are so simple, but so effective. You can increase any light already present in a room enormously by simply using the power of reflection.

Paint – much as we love some dark décor and a tin of Farrow and Ball's deepest shades (especially for cosy snugs and sumptuous, sleepy bedrooms), for living areas where you spend much of your time 'doing' and socialising, some light hues, which don't sap natural light, is the way to go!

Change the shade – we're not talking about your paint now but artificial lighting. A different light shade or fitting really can make a significant impact and we love more modern options, such as cage ceiling pendants, sputnik light fittings, as well as simple but stylish glass or aluminium pendants, like this from Jim Lawrence.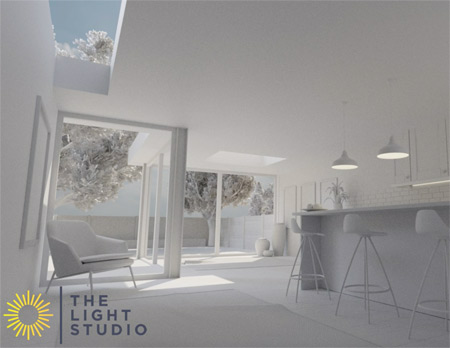 If you're looking to go big, here are some food for thought…  
Bi-fold doors – Bi-fold doors really do bring the outdoors-in. By removing the frames from view, and with the possibility to open up an entire wall, you are inviting so much more natural light into your home. Chris, any company you'd like to link to / recommend here?
Internal glazing – if you're into open-plan living but want clever ways to partition areas without blocking out the light, don't overlook internal glazing. There are some spectacular examples of crittall doors and walls around! Chris, any company you'd like to link to / recommend here?
Rooflights – We already mentioned it, but we couldn't leave this obvious one out of the list. You can find our full range of rooflights here, but we'll save you the rest of the sales pitch and how great roof windows are and end it there.  
Are you planning on a new extension and want to be sure much natural light will flow through? Our free-of-charge service can help and is currently open to clients and non-clients alike.
Our Sun Booth video service – part of The Light Studio from EOS – will show you how much (and precisely where and when when) natural light will pass through your new space across each hour of the day, from 7am until 9pm. Chris, please do amend this if not correct.
We use your building plans to recreate your home through 3D visualisation, before taking your address to accurately track the sun's movement across your planned extension, demonstrating areas of light and shade throughout your new living space.
One of our clients called it "magic" but we'll let you decide.
If you'd like more information, get in touch with us or take a look at The Light Studio page. 
If you want to chat in more detail with a member of the EOS team, we'd be happy to help – [email protected], 0203 733 5139