Modular Rooflights
Unlimited Fixed Panels
Large Skylights are very much on trend, however have you considered how your oversized rooflight will be installed? Our Modular product is a great alternative where you would like to maximise light but access is an issue.
Contemporary Design
From Above & Below
Flat Rooflights for Larger Openings
Endless

Possibilities
Our modular skylight range allows you to attach a limitless number of fixed and/or opening units together. As we incorporate our motors within our insulated upstand it means visually you cannot tell the difference between a fixed and opening element.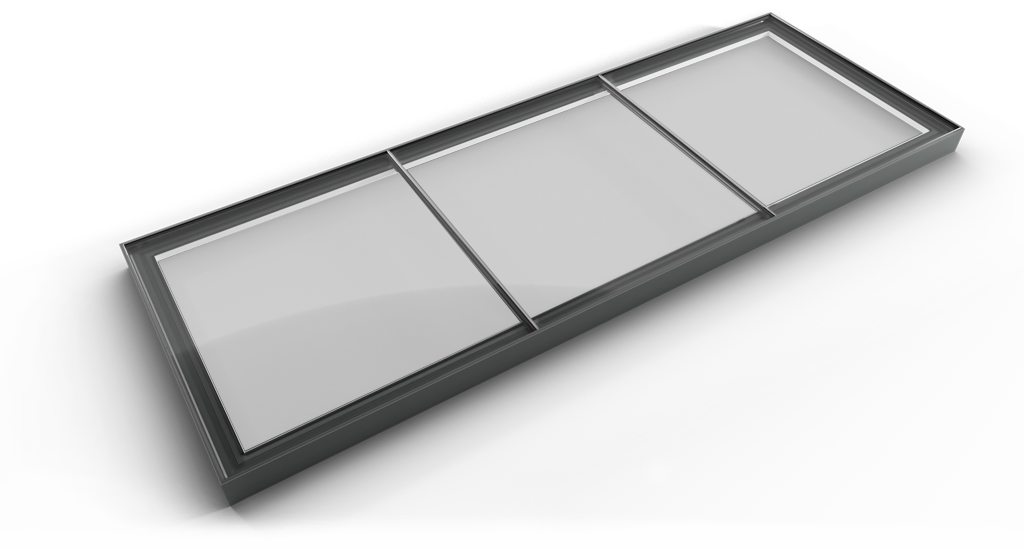 Simplified

Installation
A lot of time, effort, sweat and tears has been put in to the design of the modular range, ensuring striking looks while maintaining the simple installation process associated with our entire product range.
Our push / fix upstand systems allows the rooflight to be installed in manageable sections saving on labour and lifting equipment.
Energy

Efficient
We pride ourselves in providing fully certified, thermal efficient skylights. Our modular flat windows boasts a fantastic system 'U value', providing minimal heat loss with figures of just 1.4W/m2K. Don't just take our word for it; we have the full certification to verify these specifications. Can our competitors say the same?
Free

Security Upgrade
Not only do we ensure you skylight looks great, adds light and keeps in the warmth, we also want to know that it is safe. For added peace of mind, our Modular Rooflights include an inner laminated inner pane as standard.
For more information on the benefits of laminate glass, please read our latest blog.
98% of clients would
Recommend EOS Rooflights
Fully Insulated

Upstands
At EOS, All our modular skylights are supplied with an insulated push fit upstand that can incorporate both fixed and opening elements. This unique design means site lines remain consistent whether you choose all fixed units or add an opener for ventilation.
Constructed in high-quality timber that comes pre-insulated, our upstands are engineered directly in house, meaning you're guaranteed the perfect fit.
You can view our entire skylight range here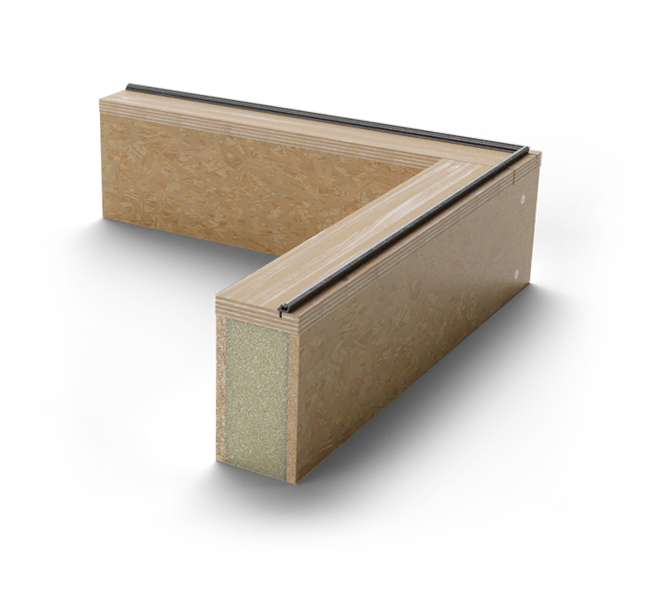 Factory Glazing Ensures

Perfection Every Time
At EOS, we strongly believe that glazing skylights in a factory environment greatly reduces the chances of defects, damage and possible leaks in the future.
Many rooflight companies offer an on-site glazing service, however we feel the lack of control over weather conditions, temperature and particles in the air mean they can never guarantee the same quality and consistency that we can offer through factory glazing.
Quick Quote
If you would like a quote please fill out of online form below.
(Your details will not be shared with any third party)