An

all-in-one

rooflight and upstand installation service for

self-builders and home owners extending their property
An unrivalled choice of rooflights coupled with a

top-quality installation service
We've always provided high-quality rooflights. Now we're using our decades of experience to install them too, meaning there's one less thing for you to worry about on your project. 
We can install rooflights as part of an extension or new build. We can liaise with you or your builders directly to provide a one-stop service.
Quote
We'll provide a quote covering everything required to complete your project, including the rooflight or lantern of your choice, an insulated upstand and associated costs.
book your survey
Depending on your project, we may need to conduct a site survey, which is easily done as we're local to you. During the survey, we'll provide technical information and advice on the ideal rooflight or lantern for your project.
manufacturing your rooflight
We'll custom-make your chosen product to your specification and prep it for installation from our workshop in Kent.
Installation
Our team will work with you to arrange the most convenient date for delivery and hassle-free installation.
"The ordering and supply process was straightforward, and installing the rooflights worked well with the premade upstands.
All in all it's been a very satisfactory and successful decision to select EOS Rooflights."
Clive Woodford, EOS Rooflight customer
"We had a really positive experience working with EOS Rooflights. Their communication was fantastic, and they kept us informed with important delivery updates.
The short lead time was ideal, and they were pretty flexible with delivery dates to suit when we had enough people on site for off-loading and accepting the delivery.
I would highly recommend them."
Madeleine West, EOS Rooflight customer
Why choose us
We live and breathe rooflights, so we really are experts in their design, installation and maintenance.
From helping you choose a rooflight which will maximise light while complementing your home, to offering advice on how to navigate building height restrictions, we'll be on hand to answer all of your questions.
All of our rooflights are installed by a team with decades of experience manufacturing, supplying and fitting glazing products. We have all of the skills and equipment required to make the installation phase as smooth as possible – even on those buildings with tricky access and hard-to-reach areas.
Your quote will cover everything, including using specialist equipment to install if necessary – so there'll be no nasty surprises at the end of your project.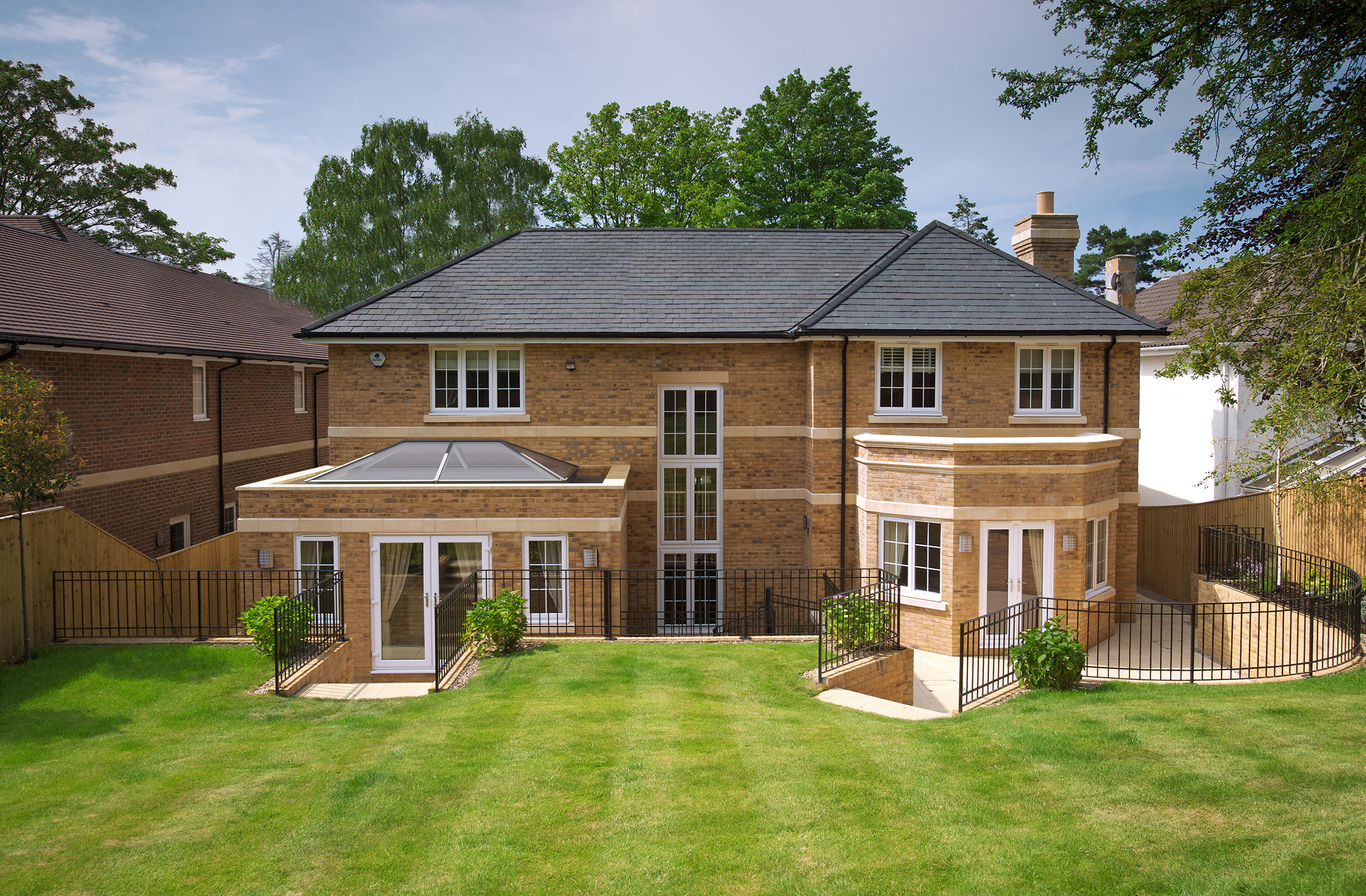 A local, independent company
We're a family-owned business and provide a personalised service. We have a select install area so we are never more too far away.

Outstanding customer experience
Our customer engagement goes well beyond what you'd experience with a national installer. We have a 4.8 star rating from 303 reviews on Reviews.io.
Extensive rooflight knowledge
Our team has decades of experience and knowledge which we're only too happy to pass on to you.
Quick lead times
If it is quick that you need, we can have standard rooflights delivered to site in days. Or bespoke rooflights made in 3 – 8 weeks.

Quote
Your all-inclusive quote will include the products you'll need and the cost to install.
Site survey
Our experts provide on-the-spot advice and a thorough site survey.
Made to measure
No project is too big – your rooflight/lantern and upstand will be made specifically for your project.

Install
Not all projects are the same and as we cater to the self builder who wants a reassuring hand on site up to large commercial sites who want the job to be taken care of from start to finish we offer different levels so you can get the service you require.
Guaranteed
We guarantee our rooflight, insulated upstand and installations to give you total peace of mind.
98% of clients would
recommend EOS Rooflights
Contact our team
If you have any questions on our installation service, give us a call or drop an email:
0208 462 3557