Opening Skylights

Automation At Its Best
Contemporary Styling
Our hinged skylights for flat roofs combine efficient and minimal design with effortless automation.
All our hinged models include an insulated upstand, the unique design of which allows us to fit an actuator within it. Rather than having to add a separate frame for the motor; the clever, contemporary design ensures seamless continuity between all of our systems, and keeps your roof light looking its best.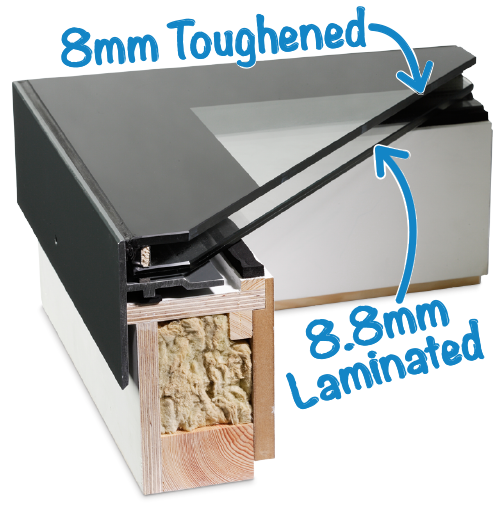 Free
Laminate Glass Upgrade
In order to ensure ultimate peace of mind, we use a laminated glass pane in all our double glazed units as standard. Designed to hold together when broken, laminated glass provides better security and offers a safer solution than its toughened alternative, which shatters into fragments when broken.
For more information on the benefits of market leading glass specification, read our latest blog post.
Certified Energy Efficiency
We pride ourselves in providing fully certified, thermal efficient rooflights. Our standard double glazed opening skylight windows boasts a fantastic system 'U value', providing minimal heat loss with figures as low as 0.97 W/m2K. Don't just take our word for it; we have the full certification to verify these specifications for our entire product range, which many of our competitors don't have.
For more tips on energy saving, visit our blog post.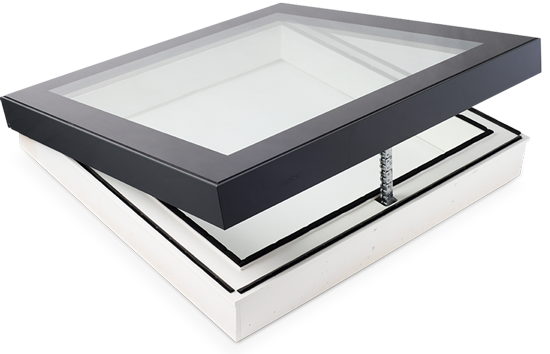 98% of clients would
Recommend EOS Rooflights

.
Stock Sizes with
Fast

Delivery

We offer a range of stock opening rooflights with delivery in 3 – 5 days
plus cost savings compared to bespoke orders.
Upstands Provide the Perfect Fit
All of our hinged skylights for flat roofs include an insulated upstand as standard. This not only ensures your rooflights fit perfectly but guarantees air and water tightness. Constructed in high-quality timber that comes pre-insulated as standard, all our upstands are engineered directly in house, meaning you're guaranteed a perfect fit.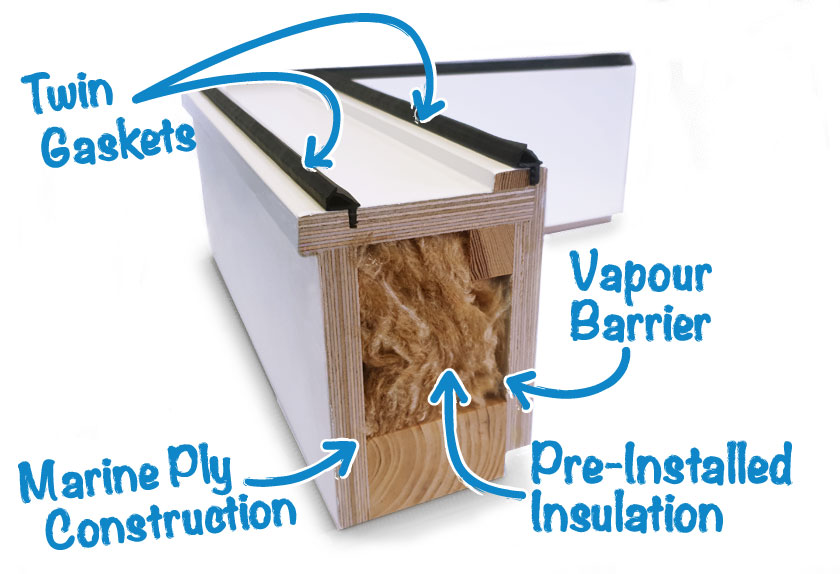 Quick Quote
If our stock sizes are not suitable why not request a bespoke quote.
Discreet Design
With the actuator located within our units' insulated upstands, our skylights open at the simple touch of button, providing a link between your home and the outdoors like never before.
Opens at the
touch

of a button

Our electrically hinged rooflights include a switch as standard. A maximum of 2 rooflights can be operated simultaneously, with additional temperature and rain sensors available as optional extras. Please ask us for more information.
Low Profile Framing
Water pooling looks unsightly and can cause issues in roof lights, especially with units that open. Luckily EOS has the solution. All our powder coated external frames finish flush with the glass, ensuring that water slides off effortlessly, leaving your roof light looking its best.