Market Leading
Aluminium Fixed Skylights
Are you considering skylights for your new build or extension? We have a wide range of products designed for flat and low-pitched roofs with both stock and bespoke options available.
We are passionate about design and the importance it plays in modern construction. We believe it's the little touches that can make all the difference; welding our frame and adding a black silk print to the glass add a touch of quality to an already market leading specification.
Contemporary Design
From Above & Below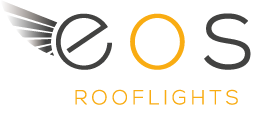 High Performance Through Contemporary Design
Superior Skylights for
Flat Roofs
We understand just how important light is to the feel of your home, which is why all of our flat rooflights are designed with no visible frame internally to ensure a seamless link to the outdoors.
Because
Safety

Matters

We take your family's safety as seriously as you do. That's why we've upgraded the inner pane in our rooflights to an 8.8mm Laminate as standard. Unlike toughened, laminated glass is designed to stay together if broken rather than shattering into small shards; meaning there is no risk of the glass falling into the room below.
Keeping you
Warm
Are you worried about heat loss and rising energy bills? Our rooflights are designed to offer the best in thermal efficiency, with extremely low U-Values, helping to reduced energy consumption and considerable savings in heating bills.
98% of clients would
Recommend EOS Rooflights
 Off-the-Shelf or Made to Measure – You Choose !
Whether you require an off-the-shelf Rooflight, delivered in the next few days or a bespoke Skylight made to your exact requirements we have an option to suit. As you would expect all of our product ranges combine contemporary design, exceptional thermal efficiency and market leading glass specifications.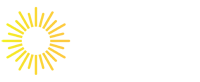 The Light Studio
A dynamic video, personalised to you and your home, showing you how the natural sunlight will pass through your room throughout the day with your new EOS rooflight in place.
(Pretty clever, even if we say do say so ourselves)
Only at the Planning Stage?
Don't worry… We understand you may just be researching your options. However if you would like further information about EOS, our products and how we can help, why not request a brochure?
Please fill out our form and one of our team will pop a copy in the post for you. Your details will not be shared with any third party